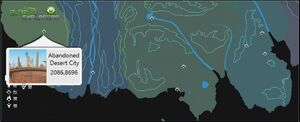 In this mission you and Roy firstly find Peter then you must go to place where Ava is.
On the way you will be atacked by some natives. You must fight and defeat them.
All goals are marked on your mini map.
You will meet the two other NPC s up in tower. 
See that was tricky because the yellow circle marker has no indication of height, so you  had to climb up this long ramp up to a tower to complete the quest.
Ad blocker interference detected!
Wikia is a free-to-use site that makes money from advertising. We have a modified experience for viewers using ad blockers

Wikia is not accessible if you've made further modifications. Remove the custom ad blocker rule(s) and the page will load as expected.