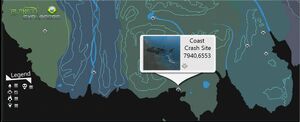 Layerback Nest
Quest description
Edit
Go to Coast Crash Side. Ataro Baatar will give you quest to find some colonists, when you find them they will be attacked by some Layerback. To compelete this quest you must win fight and kill all the Layerback.
Tips and tricks
Edit
Yo can not save the colonists, they die anyway.
Ataro is invincible during this quest.
Easy way to beat the Layerback is place there some Turrets. Remember that for place turret you will need 6x6 block not 4x4 and you should use some small turrets.
Ad blocker interference detected!
Wikia is a free-to-use site that makes money from advertising. We have a modified experience for viewers using ad blockers

Wikia is not accessible if you've made further modifications. Remove the custom ad blocker rule(s) and the page will load as expected.